The Heat Maker: Insights into the Hot World of the Sauna Master
Today, we're joined by Sauna Master Almo, who will happily take us behind the scenes of his daily work at the Thermal Römerbad spa in Bad Kleinkirchheim. He'll also explain proper sauna etiquette so that you can profit from a new perspective on perspiration.
Especially when things get cold outside, many of us long for cosy warmth indoors. This is where I come in: My name is Almo, Sauna Master aka 'The Heat Maker.' Today, I'd like to provide you with an insight into my day-to-day working life: what services can you enjoy at our thermal spa and how does one properly enjoy a sauna? I can promise you one thing: It's a hot time!
Work where others relax
The best thing about my job? The variety and the beneficial effects that my work has on visitors. Every day brings something new, especially because we welcome guests from many different regions and countries to stay and relax with us in Carinthia. In order to provide our sauna guests a pleasant stay at the Thermal Römerbad spa, some preparations and follow-up work are necessary. And that is exactly where I come in.
I take care of the facility's technology and ensure cleanliness. Before the sauna area opens, the ovens must be heated. There are more than a few in our Thermal Römerbad spa with its 13 saunas.
There are also several steps necessary for ensuring an enjoyable visit for guests. Just as important as the warm-up is the follow-up. This includes cleaning the saunas, ensuring good hygiene, and taking regular water samples.
On to the infusion
For guests, but also for me, the infusion is the absolute highlight, dotting the 'i,' so to speak. Here, things are not only hot, but also colorful!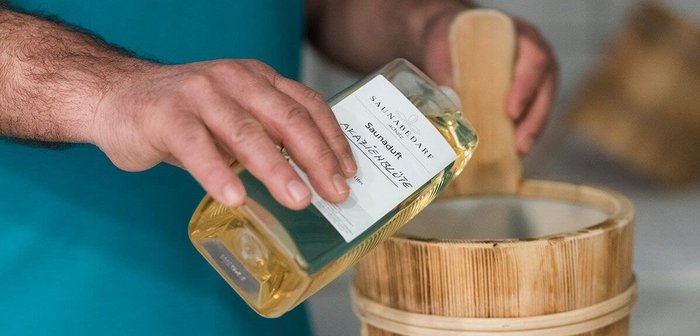 The first step is the preparation of the infusion water, for which spring water is mixed with soothing sauna fragrances and poured onto the hot stones with an infusion ladle. Thus, the humidity in the sauna increases, and a pleasant scent spreads, and the essential oils can unfold their effects.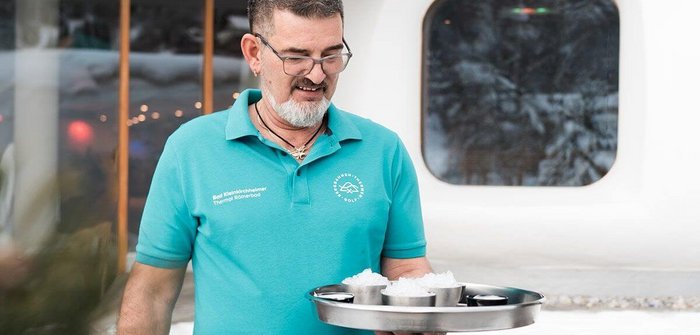 Afterwards, it's all about proper towel wafting. Doing so distributes the hot air and provides a short-term heat stimulus and intense sauna pleasure. The infusion ends after a maximum of 10 minutes.
At the Thermal Römerbad spa, we have prepared numerous special infusions for you such as chocolate, honey, ice cream, fruit and cocoa butter. The chocolate infusion is particularly popular with guests and is an intense experience for all the senses.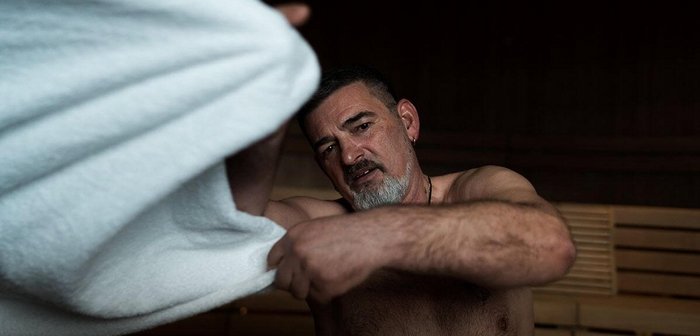 In addition to my work, proper etiquette amongst guests is also important for a relaxed wellness stay. The following is a mini etiquette guide that I put together with my colleagues.
10 sauna rules to live by
1. Don't sauna on a full stomach
It's best not to start your sauna session hungry or on a full stomach.
2. Dry off thoroughly, then perspire
Before you hop in the sauna, take a shower and dry off thoroughly.
3. Double to avoid trouble
For your sauna session, you ideally need at least two towels. One is for sitting on and one is for your body.
4. Come on in!
Greet your fellow pals in perspiration and then quickly find your seat. The higher the seat, the hotter... and remember to keep at least 30 cm distance to your neighbour(s).
5. Sophisticated & quiet
Since other guests also want to relax, there should be no chatting in the sauna.
Nevertheless, stay calm... even in difficult sweating situations.
6. Everything in its time
Keep an eye on the sauna clock and make sure you don't spend too little or too much time in the sauna. If possible, do not leave the sauna during an infusion.
7. Cold refreshment
Immediately after the sauna session, your body needs oxygen. Therefore, treat yourself afterwards to a cold outdoor refreshment. In doing so, you'll provide your body with a 'Kneipp effect' and strengthen your immune system.
8. Take a break to rest
Between sauna sessions, we strongly recommend taking rest breaks. It's also best to rest afterwards. For an extra dose of relaxation after a sauna, I recommend a wellness or sports massage.
9. All good things come in threes
The optimal effect for your health is achieved with 2-3 sauna sessions of 8-12 minutes each.
10. Drink enough fluids
But be careful: only drink after the last sauna session, otherwise purification will be inhibited.
So, now you know more about what I do all day long and how you can enjoy yourself to the fullest when visiting Carinthia's most beautiful sauna! We have 13 different saunas to choose from... and certainly something to fit your taste.
All the best and wishing you a relaxing stay,
Almo