Trend meets nature
Our unique mountain world: More than just a nature experience, it's an adventure playground for the whole family. Our skiing area is evolving rapidly in response to trends and developments in society.
At the Bad Kleinkirchheimer Bergbahnen, we continually keep ourselves up to date regarding the latest trends and maintain a close dialogue with our customers. This article reports on how trendspotting works for us in theory and in practice. It also highlights two innovations that have been successfully implemented. Ready for something new?
Detecting trends
The first step, of course, is to discover, or "spot," trends. Thanks to our creative partners and an innovative marketing team, we're always up to date. Both online and offline, we go in search of inspiration and novelties to make your experience in the mountains even more unforgettable. It's very important to us to always have our finger on the pulse of the times and to remain close to our customers. Surveys and interviews, for instance, help us find out what our young customers value most.
Rate trends
Once we have discovered trends that excite us, the next step is to evaluate them. What does that mean? We parse whether what we're looking at is really a trend or just hype. Is this a long-term trend or something short-lived? We also try to identify the trend's current phase. If it is a recent trend with growth potential that sets us apart from other cable car or infrastructure operators, we follow it up, look at best practice examples and identify innovation potential.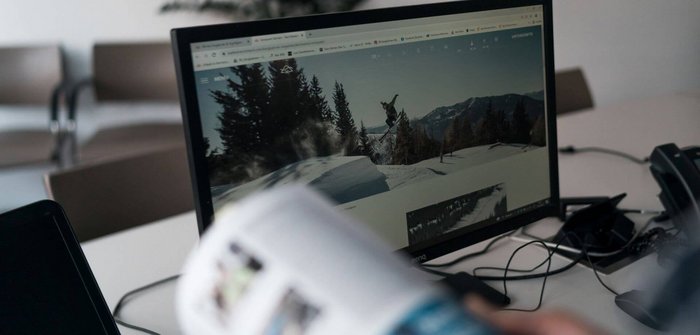 Implementing trends
If, as trendspotters, we are convinced of the new idea, we share our ideas with the responsible persons. Once everyone is informed, our board decides whether or not to implement the project. If so, then it's time to get to work!
Does this all sound too theoretical? Here are two concrete examples that have been successfully put into practice.
Slow Slopes
During the current winter season, we introduced a 'Slow Slope' on a test basis. These are geographically positioned on less steep terrain and invite skiers to ski leisurely or enjoy practicing their moves. Such slopes offer unique benefits for both advanced and beginner skiers. "We deliberately want to create zones that provide an improved sense of security for beginners and also returning skiers, while also welcoming guests who rarely ski or are just starting out," says marketing manager Sabine Peternell.
The Slow Slope offers plenty of space for slower skiers. Meanwhile, advanced skiers can carve their tracks undisturbed on the other slopes and ski down a bit faster. Sounds like a win-win situation? We asked around with our guests and the majority agreed.
This new offer is intended to encourage more people to ski, while also making it easier to be a beginner. Just how much guests actually appreciated this offer will be evaluated after the season. We look forward to finding out! How about you?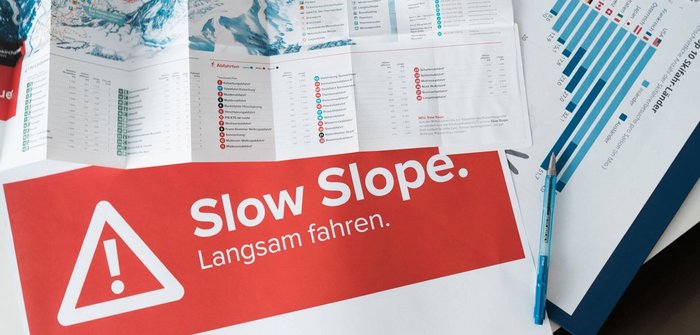 Snowpark
Fast-paced steep curves and quick jumps? The Snow Park is quite the opposite of the Slow Slope. It is great fun for both the young and the young at heart and also requires a certain amount of skill.
Our Snow Park is brought into shape by our shapers at the beginning of each season. This requires skill, creativity and excellent cooperation of the whole team. With a spotlight on fun and variety, the shaper team (and their snow guns and snow groomers) have worked hard to create a thrilling Snow Park experience here in Bad Kleinkirchheim since 2019.
Do you know of any industry trends that we should definitely be aware of? We welcome your email to marketing@ski-thermen.com